Red Ridge Ranch Video
gets it's 15 minutes of fame
"View the actual Trail Ride"

WE ARE OPEN EVERY DAY OF THE YEAR
For hours of operations call
(608) 847-2273
redridge@redridgeranch.com
All ages are welcome to ride so we will see you soon.


Thank you to all those who came to the
2017 Gymkhana Banquet last
January 27, 2018 at Anjeros.
We had a great time and here are
some of the pictures to prove it
Click Here

We've had

Buckaroos to this site since 12/01/99
2 Miles East of Mauston, Wisconsin
on Hwy. 82
Open Year Around

Call or E-mail
Red Ridge Ranch,
W4881 Hwy. 82
Mauston, WI 53948

How many times have you heard "I'm bored" from your kids?
How many times have you wasted a beautiful day wishing you had something fun to do?
If your reading this then you have found your answer. Your destination is clear, the fun is different and
exciting, and there is no better time than right now to call and get started on your next horseback ride.
If your staying in the area try these quiet little getaways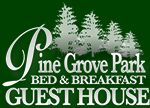 .........